Custom-made wooden trophies
Customize the entire wooden trophy from a 2cm thick piece
The wooden trophy, ecological and local
Coming from local forests, the wood of our trophies is 100% guaranteed made in France. Always with the idea of improving the eco-responsibility of your races, these trophies are the ideal awards to show your desire to reduce the ecological footprint of your event.
Trophy The great race of the Grand Paris Express
The manufacture of your trophies
Beyond the production of engraved wooden trophies, we now produce custom-made wooden trophies. In this production, it is the entire wooden trophy that is personalized. From a 2cm thick wood base, our laser machines make it possible to make a cut to the desired shape.
Any shape is now possible to make as a trophy. Whether in the shape of a heart, a mountain or even a race track, our laser cutting will make all the cutting elements stand out. Add a laser engraving and why not a wooden or colored plexi element and your trophy will take on a completely different dimension.
Each request will be carefully studied in order to advise you on the feasibility, price and deadline. Get in touch with us by email and we will best support you in your project.
Contact : jerome@ultimesport.fr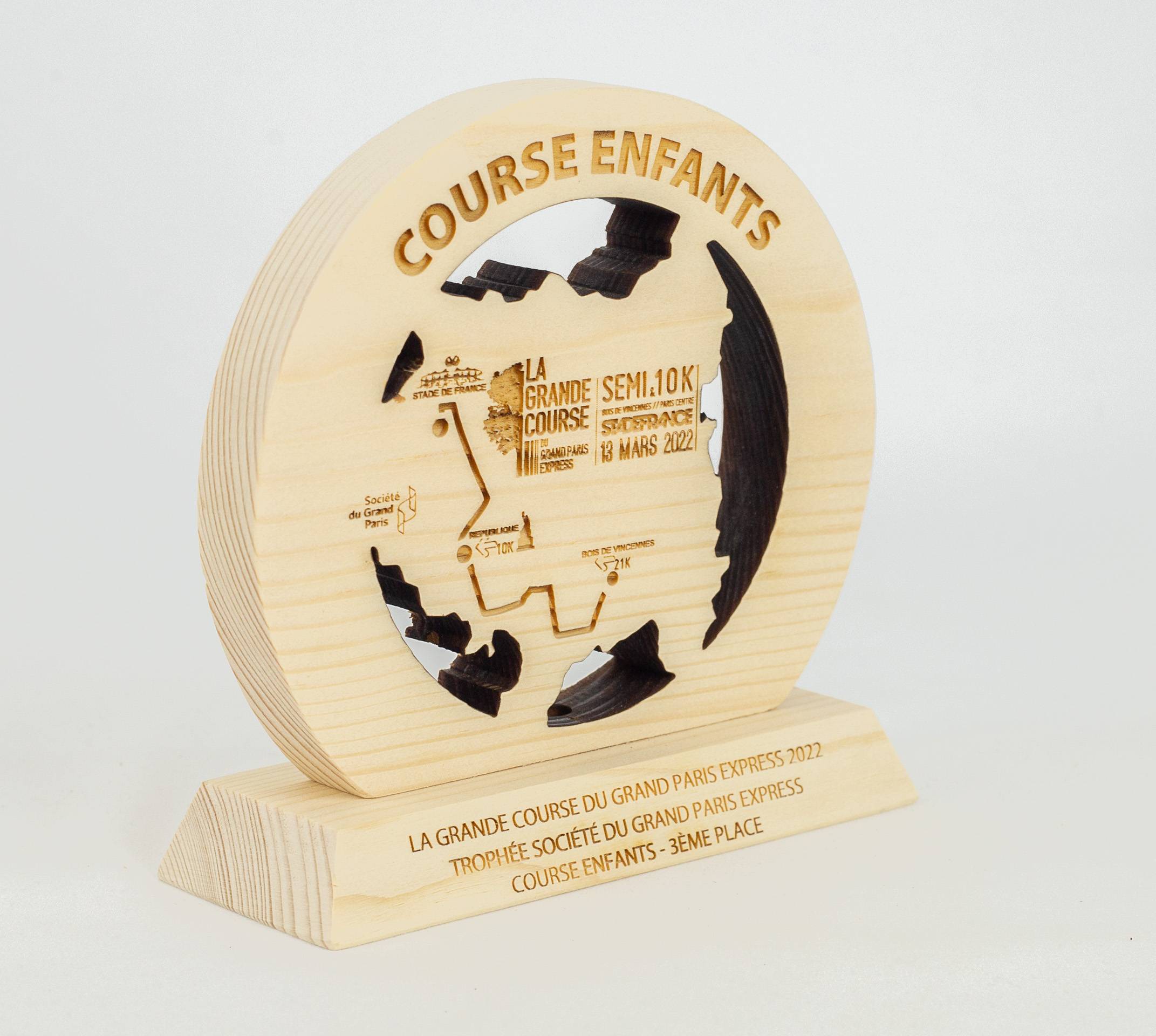 We cut a piece of wood 2cm thick to the graphic you want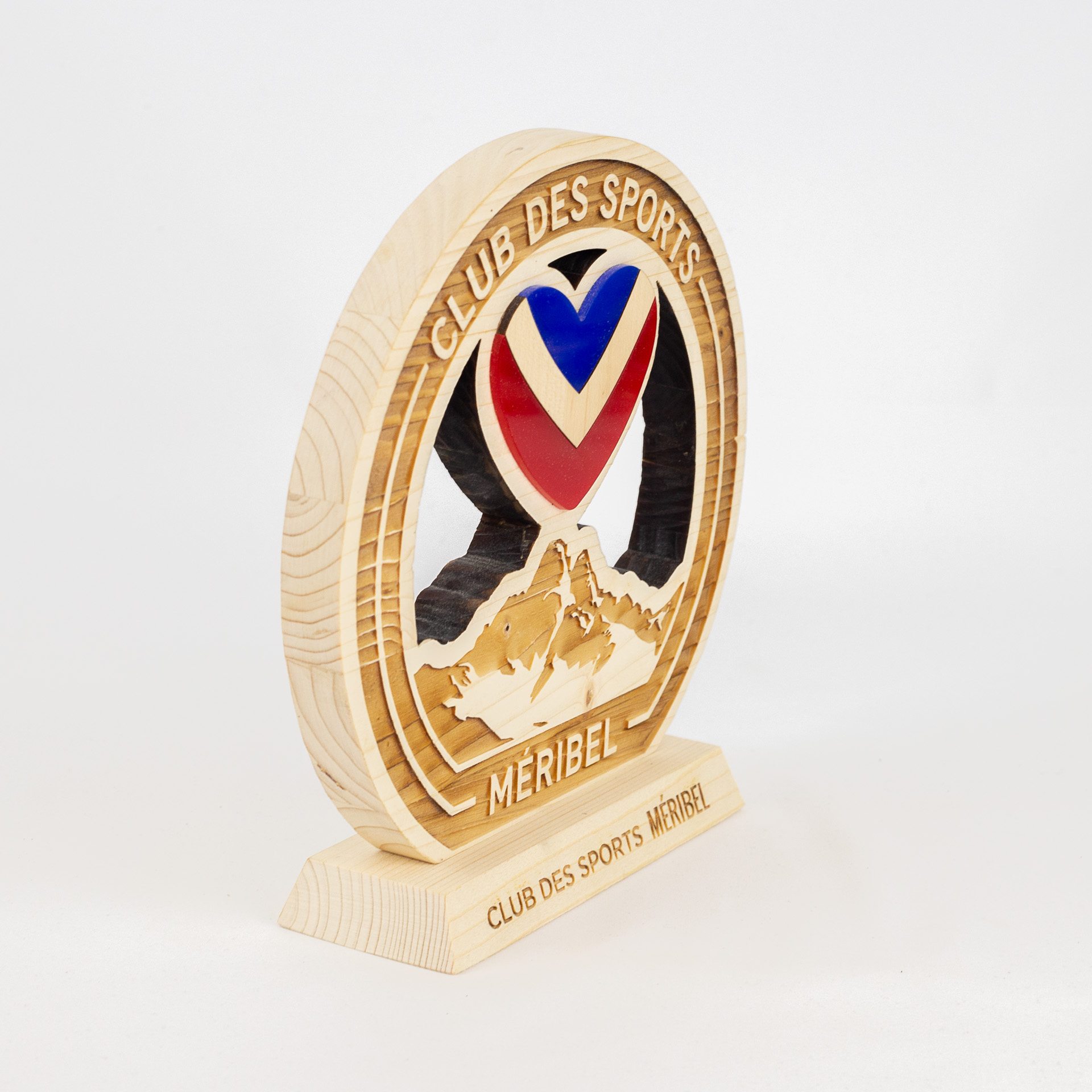 Possibility of creating colored inserts
For any information, contact us