Finisher
Medal
the ultimate

reward

!
The Finisher Medal is not just a personalized medal ; it rewards the efforts of a runner who has completed a run, a Trail, a Marathon. Symbol of self-surpassing, some wear them as a real trophy and others see them as a jewel. Ultime Sport, a reference for personalized awards and Finisher medals, promises you the achievement of an exceptional medal, just like your race !
The Finisher Medal,
an
eternal memory

of the race
More and more sporting events are equipping themselves with this type of medals. The presentation of a running medal, once the finish arch has been crossed, is a consecration for the runners. The relationship between the athlete and the medal is strong, because the medal is the eternal symbol of the effort made, the results of a long work of training and overcoming oneself.
It is not uncommon to see athletes display their running awards on a medal holder, which makes this product a perfect communication medium for organizers of Trail running, and races of all kinds. Indeed, the Finisher medal is completely personalized to the colors of your brand ; your logo is taken by our teams and declined in medal, but also on the ribbon.
Marathon Medal of Grésivaudan
Medal Barjo Race OCR French Series
Marathon medal of the wines of the Côte Chalonnaise
French OCR Championship Medal
Grand Trail Medal of Ossau
The manufacture of
your medals
Ultime Sport personalizes your reward 100% tailor-made, based on your brand identity. From your race logo or your sporting event, we make the model of your medal. We develop with our graphic designers the future visual of the medal and we will carefully manufacture the medals in small or large series. Ultime Sport will accompany you in all the manufacturing stages, from the idea to the delivery, in order to achieve the perfect personalized medal.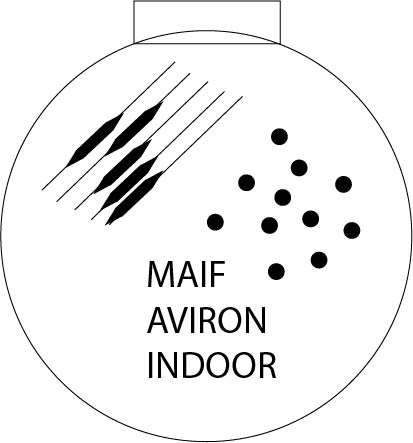 Entrust us with your ideas, without limit of expression, to create the medal of your dreams.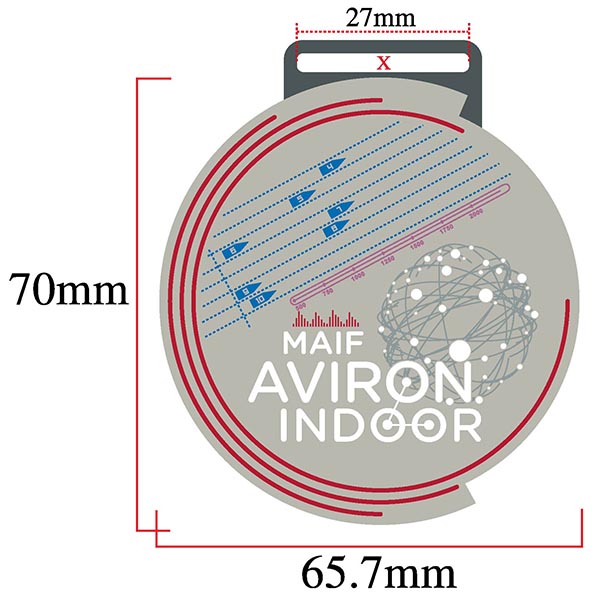 We create the visual 100% tailor – made, scrupulously following your opinions.
For any information, contact us
The 100% custom-made Medal, made in France
What is a Finisher medal ?
The Finisher Medal is a tailor-made sports award, given to a participant who succeeds in completing a run, marathon, triathlon, trail, or any event that honors self-improvement. It is not uncommon for this award to be fully customized to the colors of the event in question, making it an excellent communication medium for race organizers.
How is this medal made at Ultime Sport ?
Thanks to our team of designers and our mastery of manufacturing, we realize visual creations in accordance with your sporting event. We will accompany you step by step from the design to the production of your personalized medals.
After validation of your medal model, we will make the mold necessary for the manufacture of your medals. Our wide selection gives you the possibility to make your medals between 40 mm and 80 mm in diameter. Pair the printed ribbon to create a perfectly personalized medal for your sporting event.
We manufacture quality medals with care on design and finish. Each medal is carefully packed in a plastic pouch to protect it from any problems during delivery.
What information do you need to make such a product ?
Our creations have limits only your imagination ! We can reproduce a logo or image, and even work from a drawing. At a minimum, you can simply give us brief indications.
Our graphic designer will follow your files and / or recommendations to provide you with a first draft, and will engage in a progressive dialogue so that the results are up to your ambitions, taking rigorously into account your opinions.
What is the manufacturing price of such a reward ?
The prices of our products are dependent on your need. The volume of medals ordered, the materials used, the size of the award and the level of customization are all elements that will determine the prize. Feel free to ask for a quote online to have an estimate.
What materials are your products made of ?
We use any type of material, metal, plexiglass, resin, but especially wood ! Our wood comes from an ecological and local sector (realization 100% made in France), a detail that is of great importance for outdoor race organizers, lovers of nature.
Why choose a Finisher for your races ?
This type of trophy is a symbol of courage, self-surpassing, the achievement of a long and intense training. It rewards the runner of a marathon, or a trail, for the effort he has provided. Very popular in running/challenge events, it does not reward victory against other runners, but against oneself.
For which sports to choose this type of personalized medal ?
On finds this type of reward on running events : walking or obstacle course, marathon, half marathon, triathlon, course, Spartan Race, Mud race, Iron Man, Trail, etc. But this type of product could quite be an original corporate gift, or thank-you gifts to the participants of a professional event, repeating the logo of the organizing company.
What does Finisher mean ?
We could simply translate this term in French as "finisher", a term not very elegant but whose meaning seems obvious : it belongs to the participant who, at least, finishes the race.